Mobile App
Development
MaxInfoways has set is up-to-the mark standard in digitized mobile applications. It has ranked as top Mobile App Development Company in Mumbai, India. We create standard and customized Mobile Application for varied category, suiting the need of our clients.

We have been excelling with our partaking efforts in the field of Mobile App Development. With amalgamation of commitment and passion we invest our time and talent to offer best outcome. For any business or start-up, it is important that mobile app is user-friendly. If the mobile app is user friendly then, then proportionally user engagement will be more too.

Mobile App Development helps to digitize fundamentally the core of business. It provides new opportunities to create sustainable and competitive business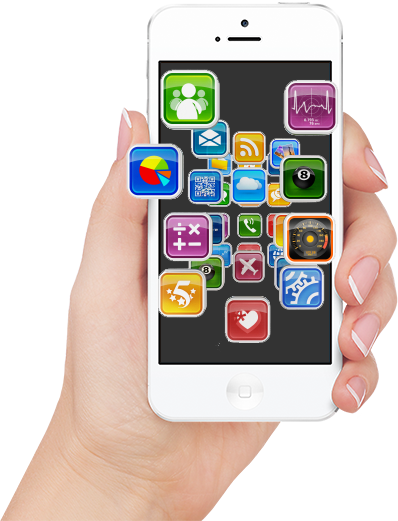 Service
Advantage
IOS Development:
IOS Development has enhanced navigation and served users with the facility to learn anywhere from their iphones, itab, or ipad. t. We have variable features in the app we develop for your isets, such as – full screen visibility, closed captioning, adjustable playback speed, auto-play and much more
Android App Development:
We design and built suitable android apps from android mobile phones and PCs. Today multiple business platforms are using android mobile apps. To increase the efficiency of business
Cross-Platform Development:
For business one deals with different kind of customers who deals different type of devices respectively. Hence one needs a mobile app that works seamlessly on any device and platform. Cross-platform Development helps to form native mobile apps to make your business flexible and effectively reachable to clients. The Mobile App Development is an intensive process which helps to maintain direct connect with customers and efficiently widen brand awareness. Mobile App plays a major role to keep up the company on top of the game. Our customized CMS approach is a lucrative way to promote the client's business. Our Mobile App Developers ensure authentication and also security issues to offer reliable medium to increase client's business. We hold the liable experience and competence in Mobile App Development and provide maximum mobility solutions in minimum time frame with an exceptional cost effective investment.